Peacock aigrette
Mellerio dits Meller | 1905 | France | Gold, diamond, enamel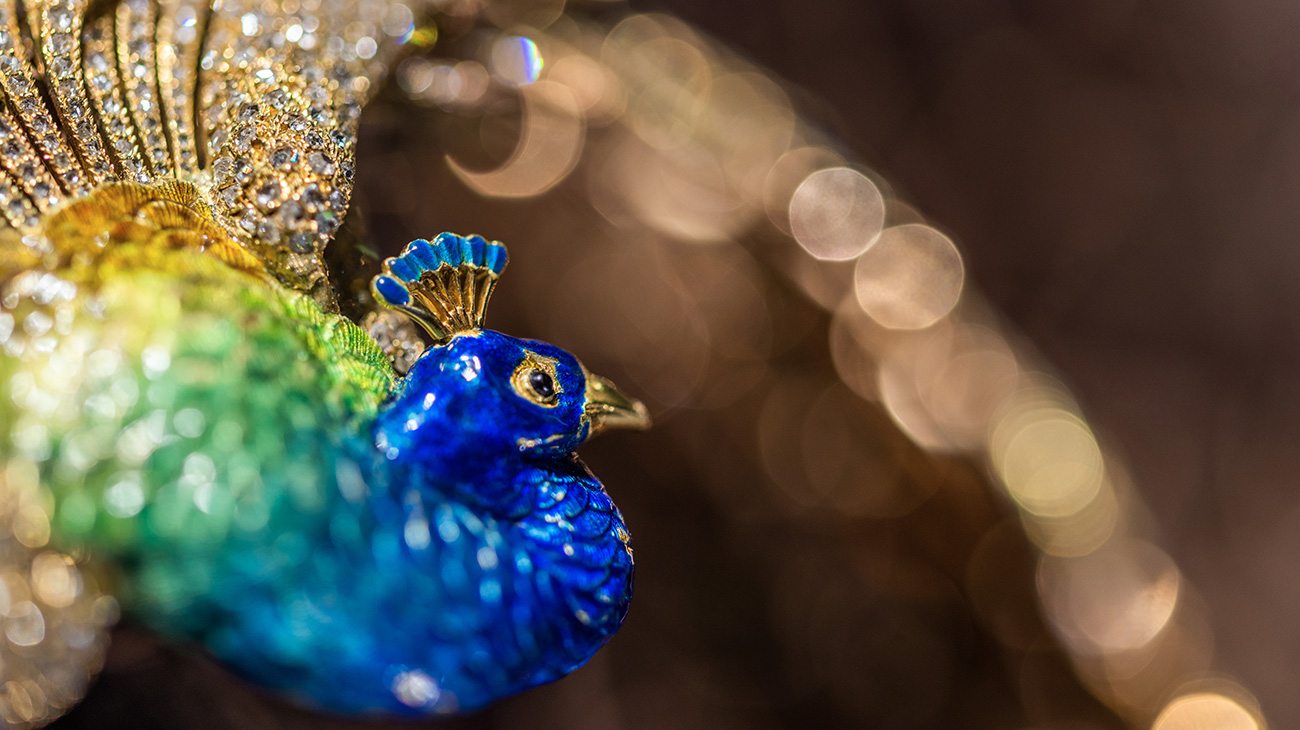 The peacock has long been considered as a sacred bird of India, and was chosen as the National Bird of India in 1963. Due to its beautiful appearance and rich implication, the peacock became a popular design theme favoured by many European jewellers. Mellerio dits Meller, the long-established French royal jewellerspanning over 400 years of history, is the maker of this peacock aigrette.
In December 1905, Maharaja Jagatjit Singh of Kapurthala attended the royal wedding of King Alfonso XIII and Princess Victoria Eugenia of Battenberg in Madrid. Before heading to the wedding, the Maharaja, a great connoisseur of French culture, went to Paris to prepare for the event and bought the peacock aigrette at the Mellerio boutique located on 9 Rue de la Paixon 29th March 1905.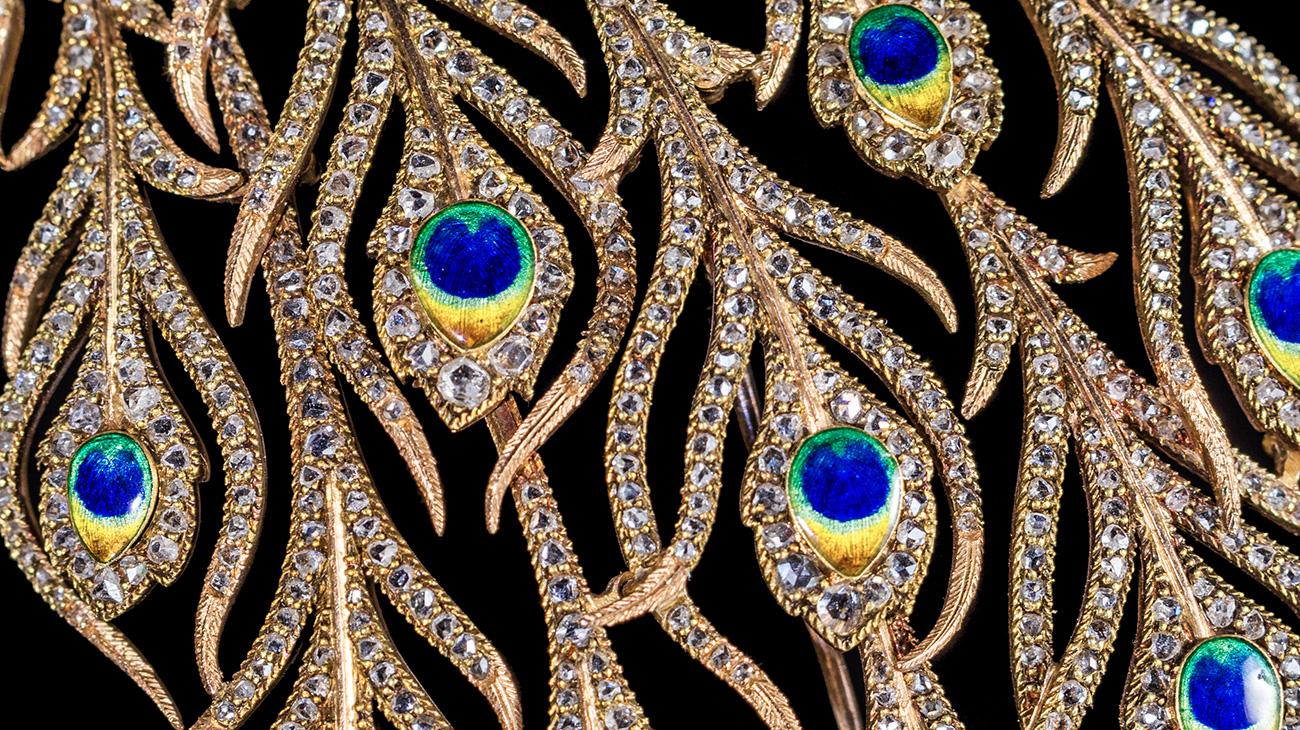 The peacock aigrette is made of 1742 rose-cut diamonds, gold and enamel. The tail feathers are decorated with diamonds, and the iridescent eye-like pattern is composed of exquisite enamel in blue, green and yellow, producing a lustre similar to that of the a peacock's real feathers.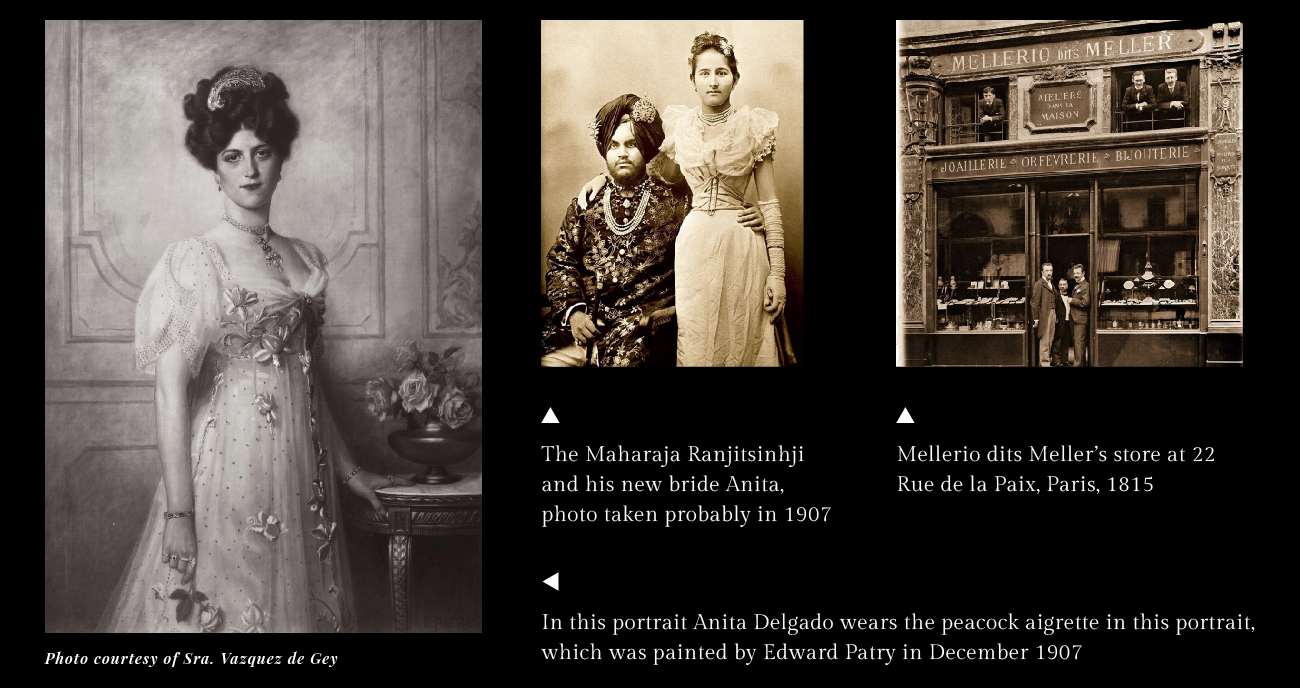 At the age of 34, the Maharaja incidentally met a young Spanish flamenco dancer, Anita Delgado, in Madrid, Spain, and was attracted by her appearance and beautiful dance. Upon returning to Paris after the wedding, the Maharaja was very persistent in pursuing Anita who finally agreed to become his fifth wife. The Maharaja provided education in a range of subjects, including the French language, in order to convey his affection directly in French. In 1907, the couple were married in Paris and returned to India for a Sikh wedding on 28th January 1908. The Maharaja gave Anita the name Rani Prem Kaur Sahiba, which means 'Love of a Prince.' On 26th April 1908, the only son of the couple, Maharajkumar Ajit Singh Sahib Bahadur, was born.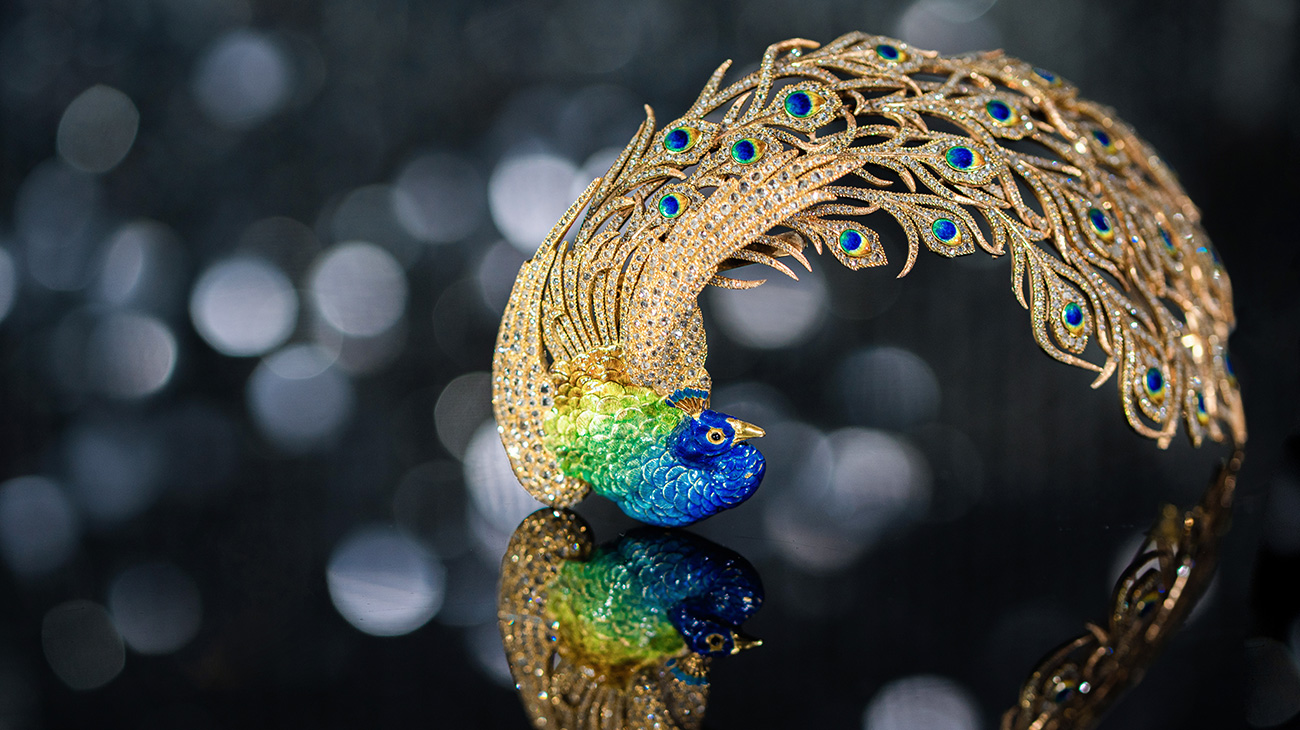 In the 1907 portrait of Anita painted by the British painter Edward Patry, she wears this peacock aigrette and was pregnant at the time. She carried the peacock aigrette with her when she was on the move between India and Europe. After she passed away, the aigrette changed ownership several times and eventually came to China.