Starfish brooch
René Boivin's | C. 1940 | France | Gold, ruby, amethyst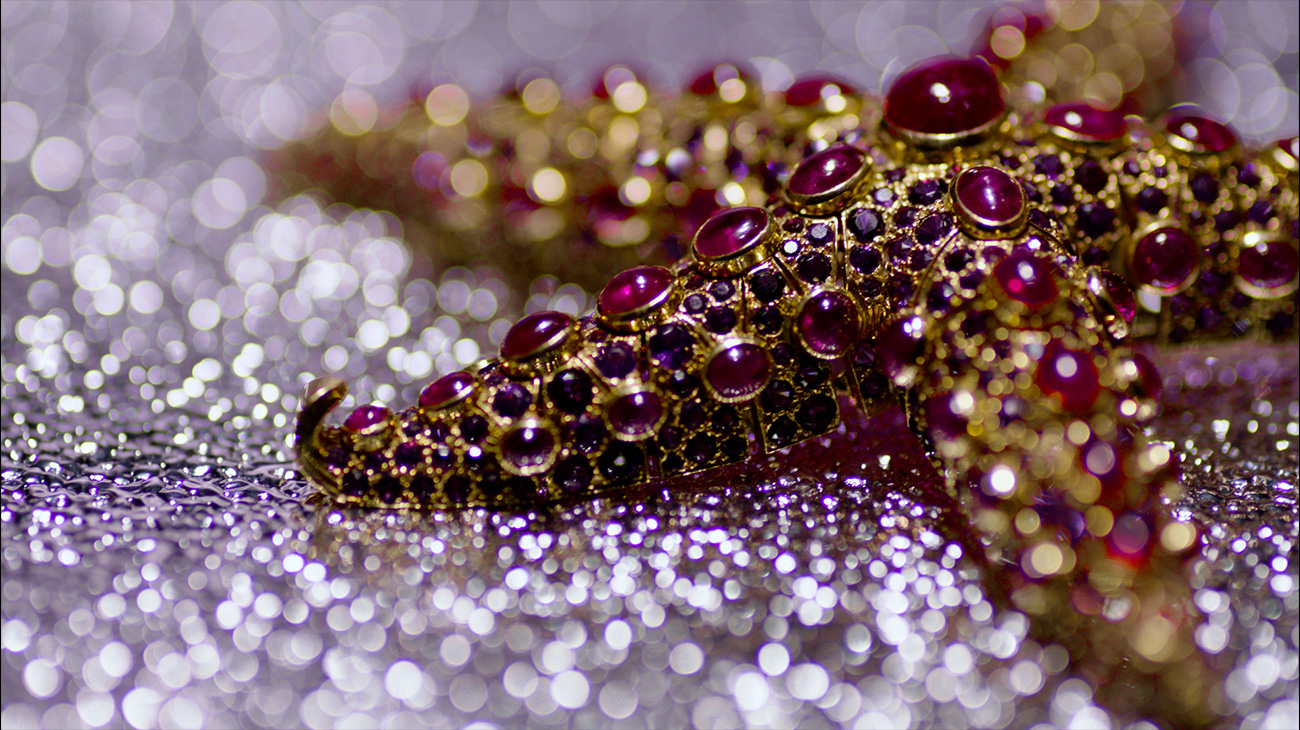 René Boivin's starfish is one of the most famous jewellery designs of the 20th century, and there are only five in the world. The design presents gemstones in the most imaginative way. Its unusual colour combination are lifelike in appearance with unrestrained imagination—the fully articulated arms of the starfish can swing flexibly, just like how marine animalsnaturally move in the waves—and these features enabled the starfish to quickly become a representative work of René Boivin. Made of 93 single gold components, 71 rubies and numerous amethysts, this starfish is still fascinating today because of its bold and pure beauty, along with the fine craftsmanship that is difficult to replicate with modern technology.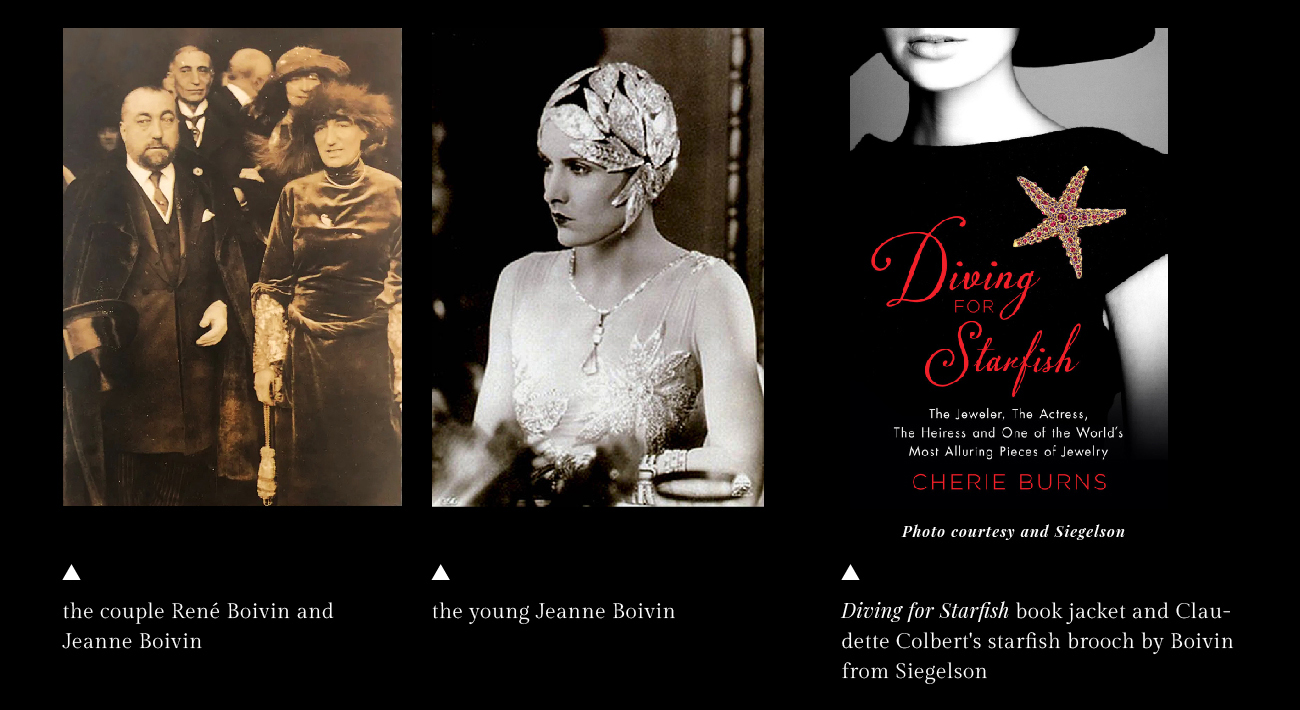 After René Boivin passed away in 1917, his widow Jeanne Boivin inherited the brand. Mrs. Boivin was not trained in draughtsmanship, but she chose several talented female designers to convey her design ideas and cololaborate at her atelier. Juliette Moutard, designer of the starfish, is one of them. Juliette - who worked as a watchmaker - designed this brooch in 1935. The Hollywood actress Claudette Colbert bought the first starfish brooch after René Boivin made it in 1937. Later, Millicent Rogers, heir to the Standard Oil dynasty and a well-known fashion icon at the time, bought another one around 1938.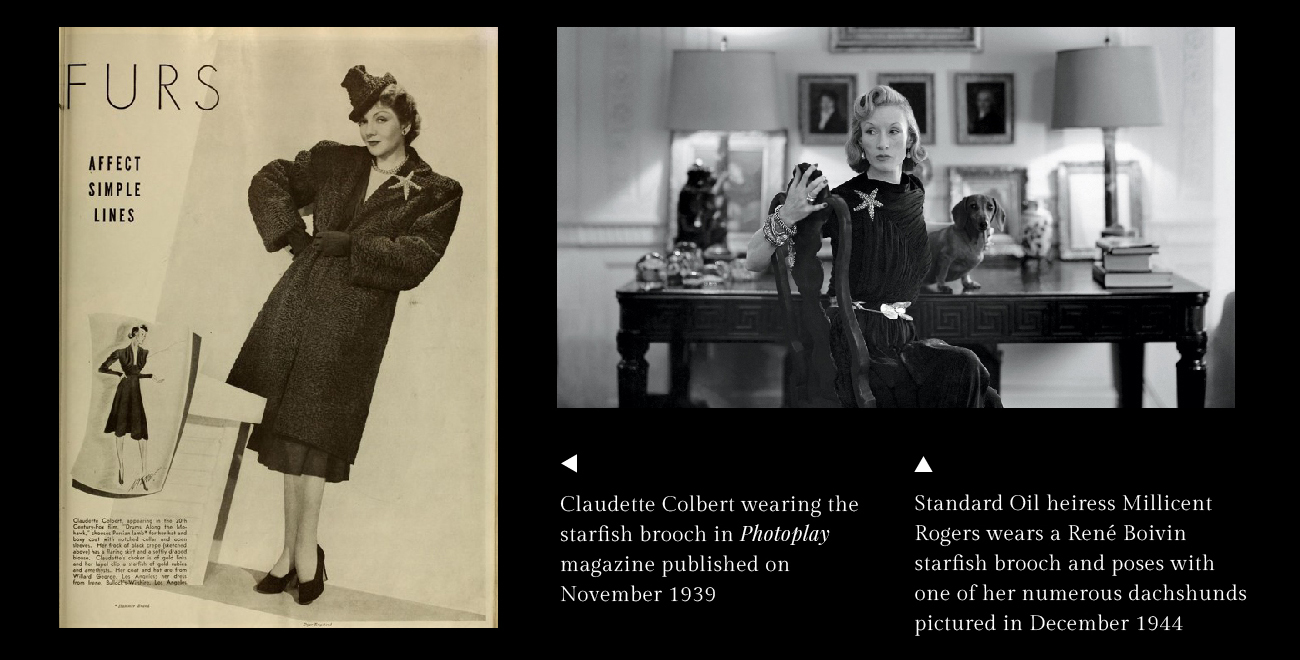 In June 2019, a starfish brooch that once belonged to Claude Colbert was collected by the Museum of Fine Arts, Boston, and became an important item of its 20th Century Jewellery Collection.