Gold leaf
Martin-Guillaume Biennais | 1804 | France | Gold
Napoleon used two crowns in his coronation ceremony in 1804, one of which is a replica of Charlemagne's crown. The traditional coronation crowns of French kings were destroyed during the Revolution, and the Austrians refused to lend Charlemagne's crown, so a special crown was customised for Napoleon. There was a rumour that Napoleon did not submissively wait for the pope to award him the crown during the coronation ceremony, but put the crown on his head himself instead. In fact, Napoleon raised the replica of Charlemagne's coronation crown over his head, but did not wear it, because he was wearing another laurel leaf crown, which was the crown that Napoleon wore from entering the cathedral to the end of the coronation ceremony.
The gold laurel leaf crown comes from Julius Caesar, whom Napoleon regarded as his idol. The moment Napoleon wore the laurel leaf crown became iconic, and this image became one of Napoleon's most important in historical records. The great neoclassical painter Jacques-Louis David recorded the glorious moment of Napoleon wearing the crown with his paintbrush.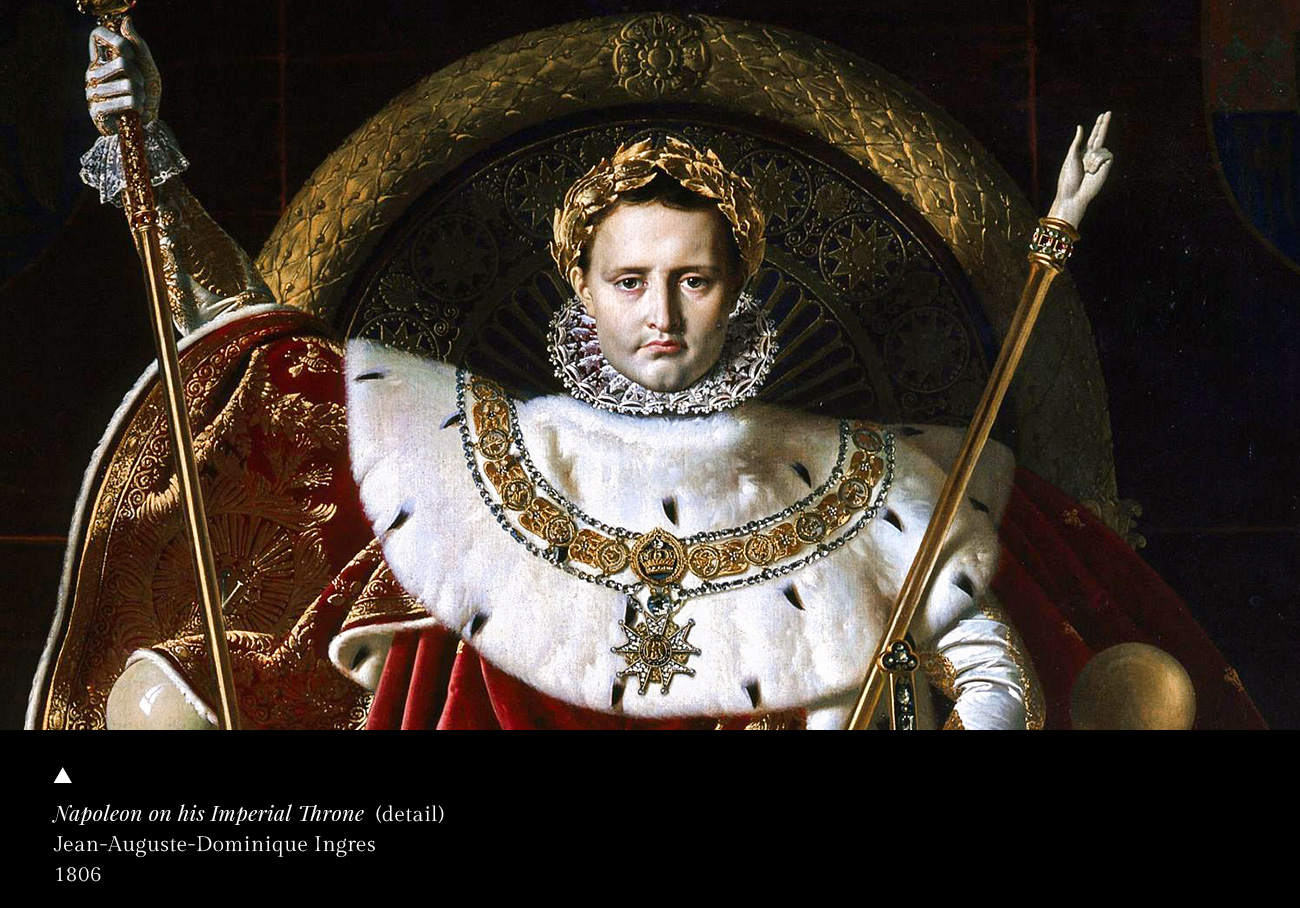 This laurel leaf crown was made by Napoleon's official goldsmith Martin-Guillaume Biennais. It was composed of 44 large leaves, 12 small leaves and 42 seeds, mounted on a round velvet belt, and could be opened from the back with a buckle. When Napoleon complained that it was too heavy, Biennais removed six gold leaves and gave them to his six daughters. After Napoleon's defeat at Waterloo, this gold laurel leaf crown was taken by his successor from Notre-Dame de Paris in 1815 and melted into a gold nugget at the Monnaie de Paris in 1819. Only two of the gold leaves are known to have survived, one in Fontainebleau and the other in China, which became the witness of history.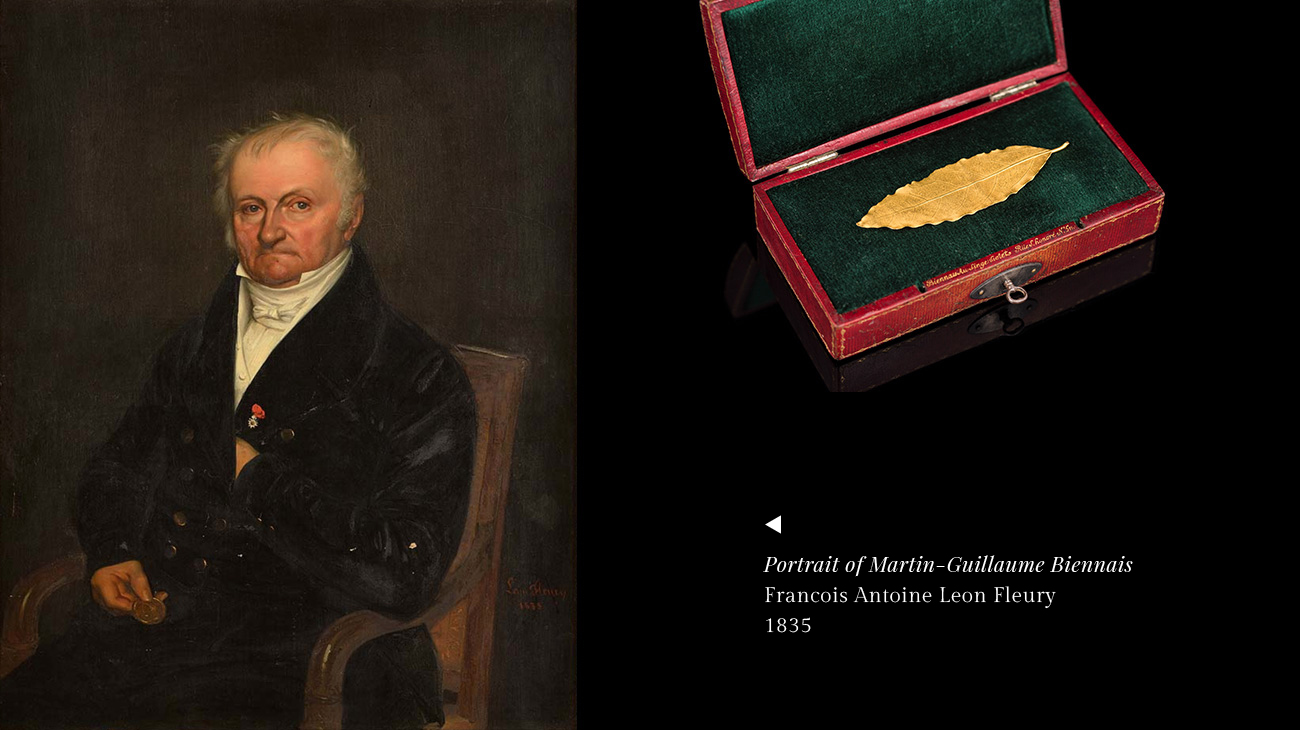 This precious gold leaf in front of us is kept in a red Moroccan leather jewellery case, decorated with palm lace, stars and the sun, with a green velvet sheath on the back printed "Biennais au Singe Siolet Rue S. Honore No.511," which could be the location of Biennais' workshop at that time.