Diamond pendant
Moritz Hübner | C. 1869 | Austria | Gold, diamond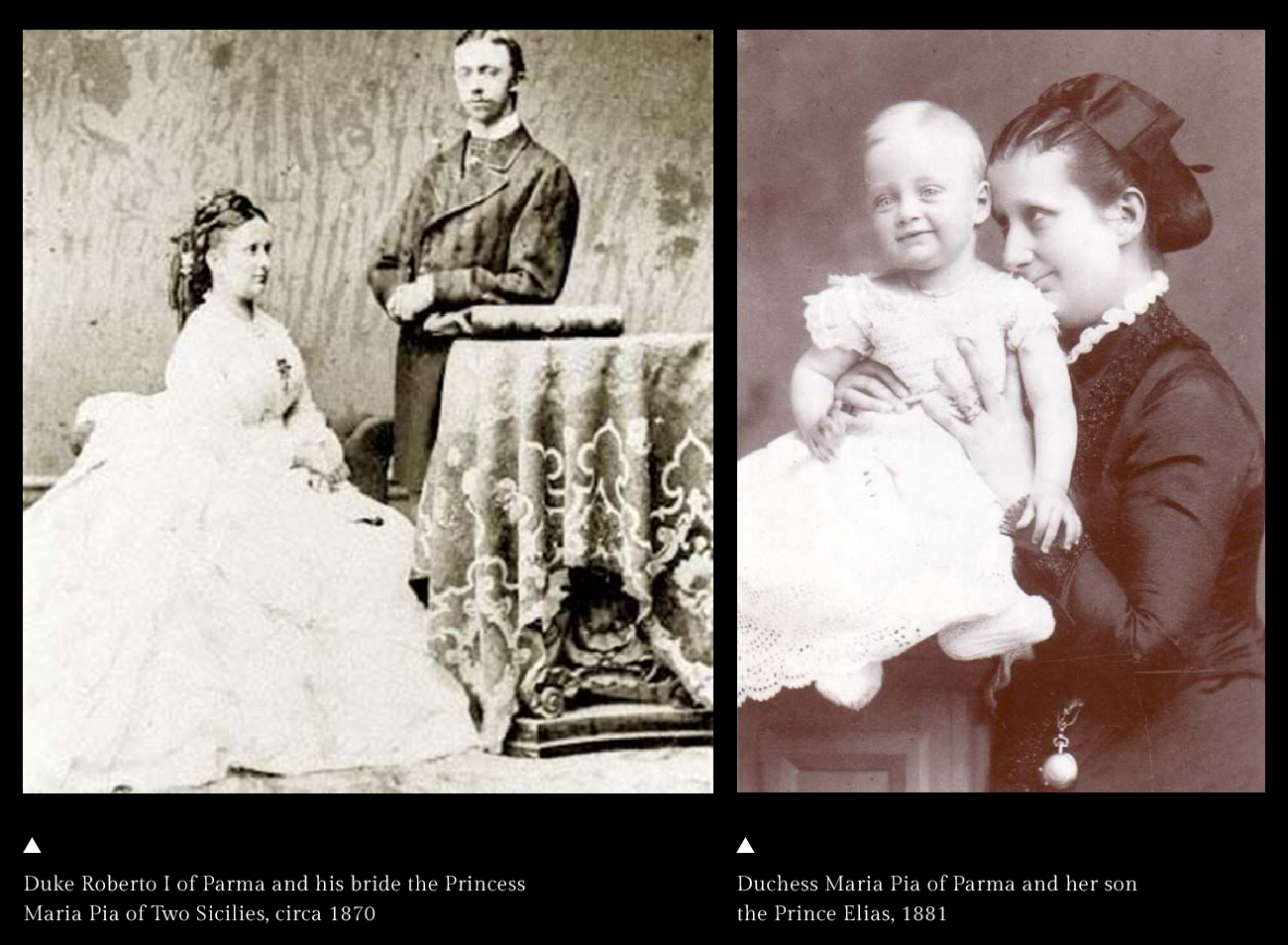 This pendant comes from the collection of the Bourbon Palma family. Its owner Mary Anne recorded the following on her personal archive:
'The baby blue velvet case stamped the monogram of MP; inside is a large brooch with a diamond pendant, suspended from a crossed double 'C'. This was the wedding gift offered by Charles, the Duke of Parma, to Duchess Marie Pia. It was later given to myself and my husband Prince Avery as a wedding gift, which was passed on to Prince Avery by his mother.
When Princess Marie Pia of Bourbon-Sicily (1849 – 1882) married Prince Robert of Bourbon Parma (1848 – 1907) in 1869, her father-in-law Charles III, Duke of Parma and also Duke of Piacenza (1823 – 1854), offered her the pendant.
In 1903, the pendant was passed on to Princess Maria Anna of Austria and Prince Avery de Bourbon Parma when they got married.