Giardinetti diamond snuff box
18th-19th century | Germany | Gold, silver, diamond, enamel
In the all-encompassing 18th century Encyclopaedia, Diderot described 'snuff boxes' as such: gold boxes enriched with fine or fake stones, which could be in all kinds of shapes and designs, such as plain, engraved, chased, inlaid, enamelled, reversible, square, round, octagonal, curved, exaggerated, etc. In terms of describing gold snuff boxes, there are endless names to cater for different shapes and appearances. In general, the shape of snuff boxes comes from natural or common items, such as artichokes, pears, onions, shuttles, etc.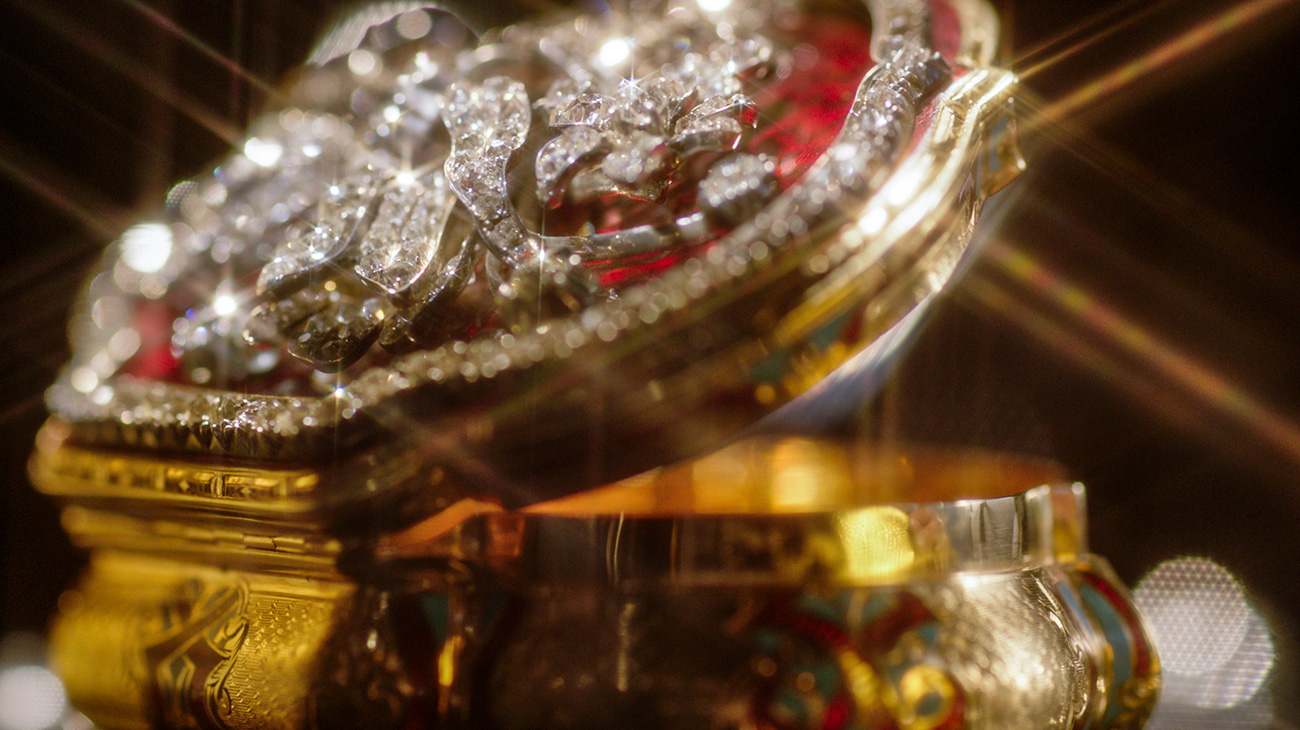 It can be seen that in the 18th century, snuff boxes had various forms, and had become an important object in the jewellery field. This snuff box is an example.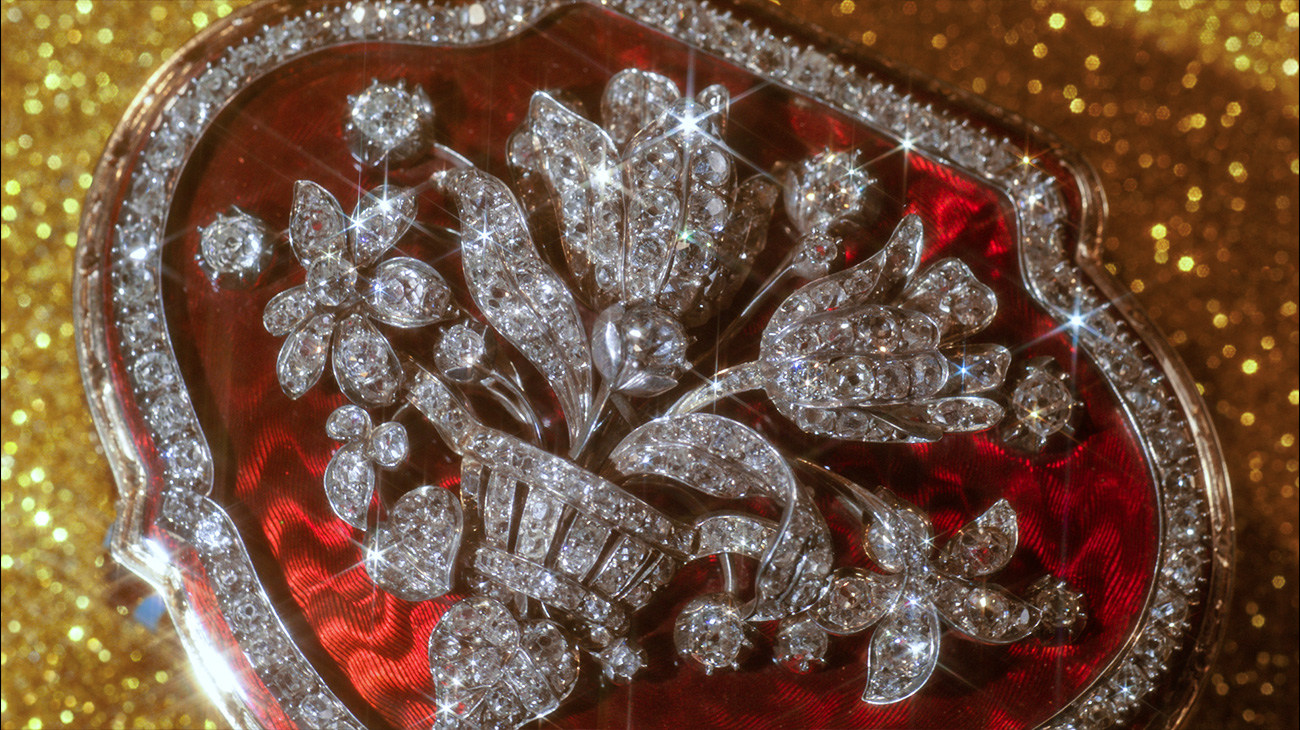 From 1750 to 1800, the floral theme pioneered in the field of jewellery. Flower clusters accented by diamonds or gemstones arranged asymmetrically in baskets, vases or jars are called 'giardinetti,' and are characteristic of the Rococo style. During this period, diamonds were usually mounted with silver to enhance the diamonds' brightness.
This gorgeous snuff box is well-preserved, with almost no trace of wear. The gold box is full of carved patterns and highlighted with enamel, its lid inlaid with guilloché enamel, revealing the delicate engine-turned patterns under the red enamelling. Above that, a diamond flowerpot is depicted on the top of the lid in extraordinary size and brilliance.