Crown bangle
Anton Michelsen | 19th century | Denmark | Gold, natural seawater pearl
Designed as a crown, this bangle has an extraordinary origin as well as craftsmanship, and was custom-made for the Danish royal family. The crown has an complicated structure made of gold and mounted with 14 pearls on the top of the crown. This artwork was created by Anton Michelson (1809 – 1877), royal jeweller of the Danish royal family. The original case is also stamped 'A. Michelsen'.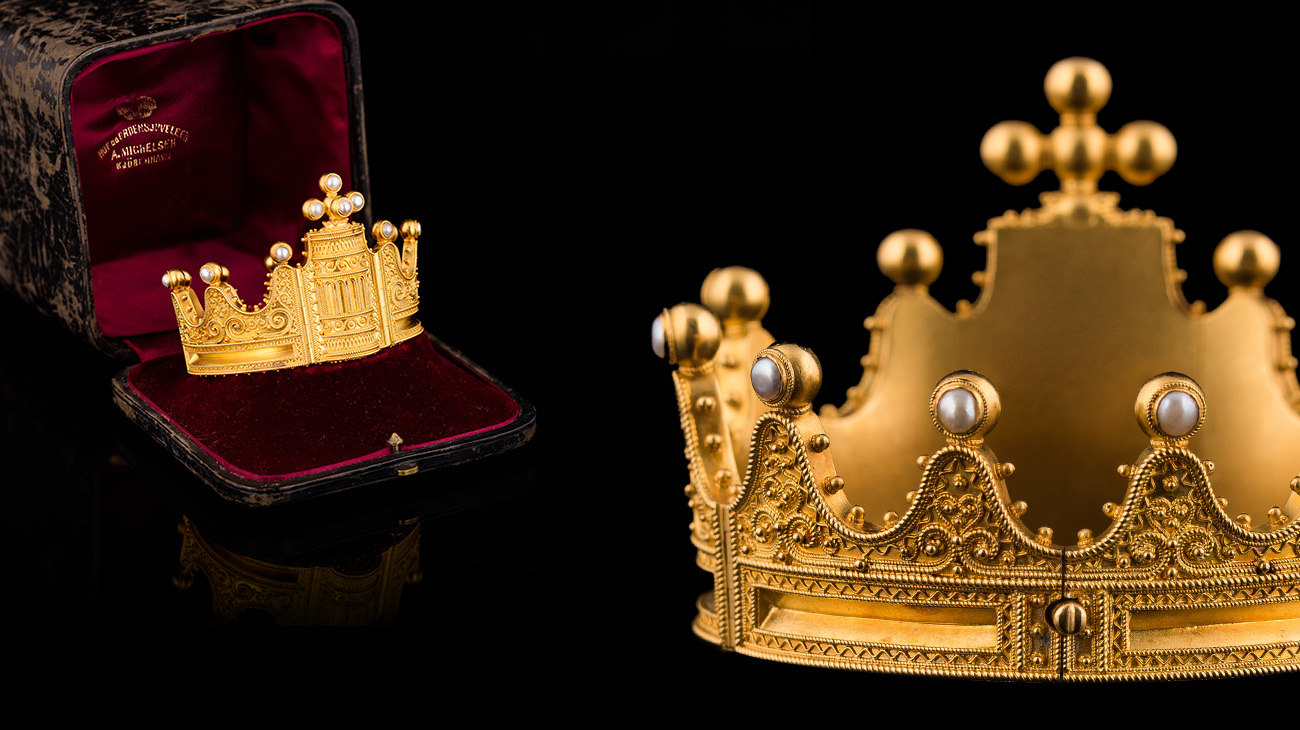 In 1848, Christian VIII appointed Michelson as the royal jeweller, and Michelson was given the responsibility of designing and producing the Order of the Elephant, which is a Danish order of chivalry and Denmark's highest-ranked honour. At the same time, he also made silverware for the royal family, and such works could be found in the Amalienborg Museum of Denmark. In addition, Anton Michelson was the only Danish goldsmith who participated in the 1855 Exposition Universelle in Paris.
Well-preserved royal jewellery is also the best document to record the history of Danish jewellery. We can see the style on this crown bracelet which is obviously different from other European countries. Unlike other countries that have access to abundant silver and gold resources, Denmark was a relatively poor country before the 19th century. It was not until the 1840s that jewellery materials became more accessible thanks to the influx of gold and silver from America. Jewellery craftsmen like Michelson drew inspiration from the ancient Nordic style and eventually formed a unique style of their own. The ancient Nordic style jewellery such as the crown of Christian IV could still be seen in the Rose Castle in Denmark today.