The Maharaja of India diamond and white feather Jigha
Made in 1907, remodelled circa 1935 | India | Platinum, diamond | Diamonds approximately 152.60 carats total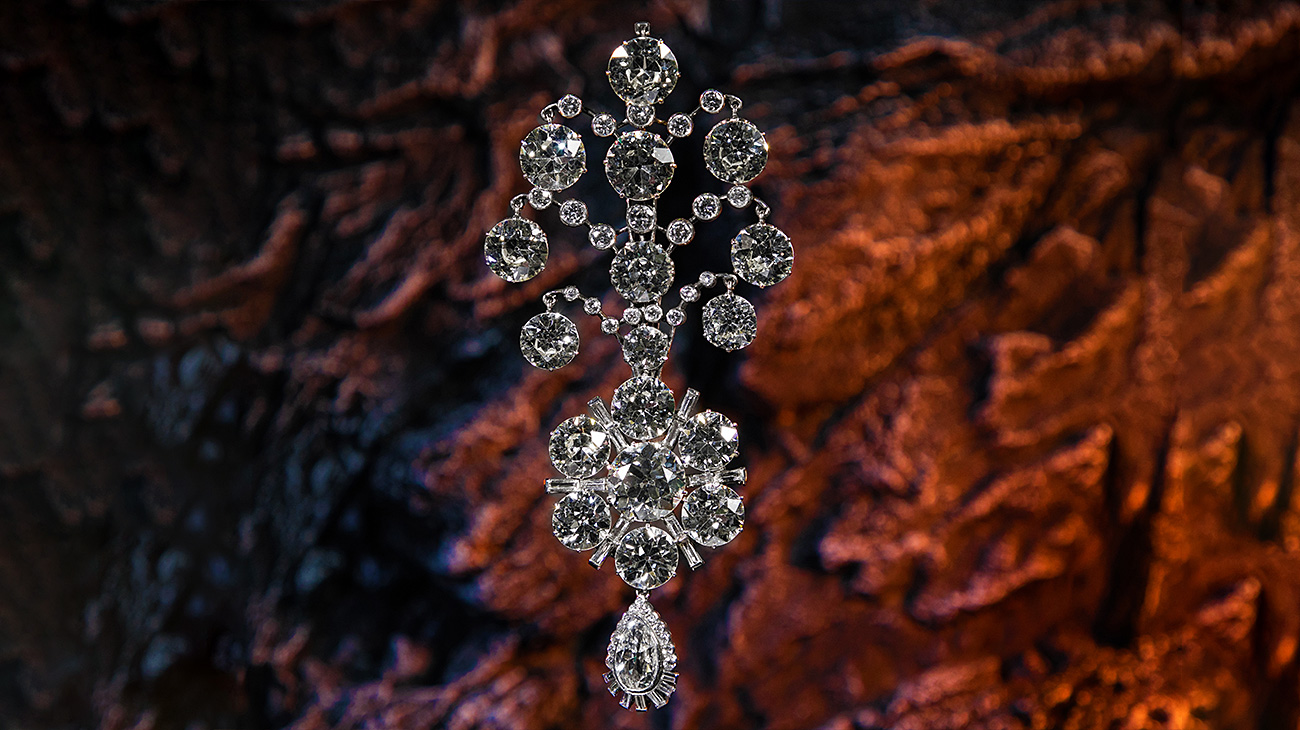 Turban ornament was a symbol of the privilege and status of princes in India. This tradition can be dated back to the Mughal Empire in the 16th century. The Mughal dynasty had a strict hierarchical system and developed jewellery trade and manufacturing. At that time, the rulers used different kinds of jewellery accessories to distinguish people within different hierarchies. The Mughal emperor's turban usually decorated with the highest and purest precious stones, which is considered the emperor's privilege.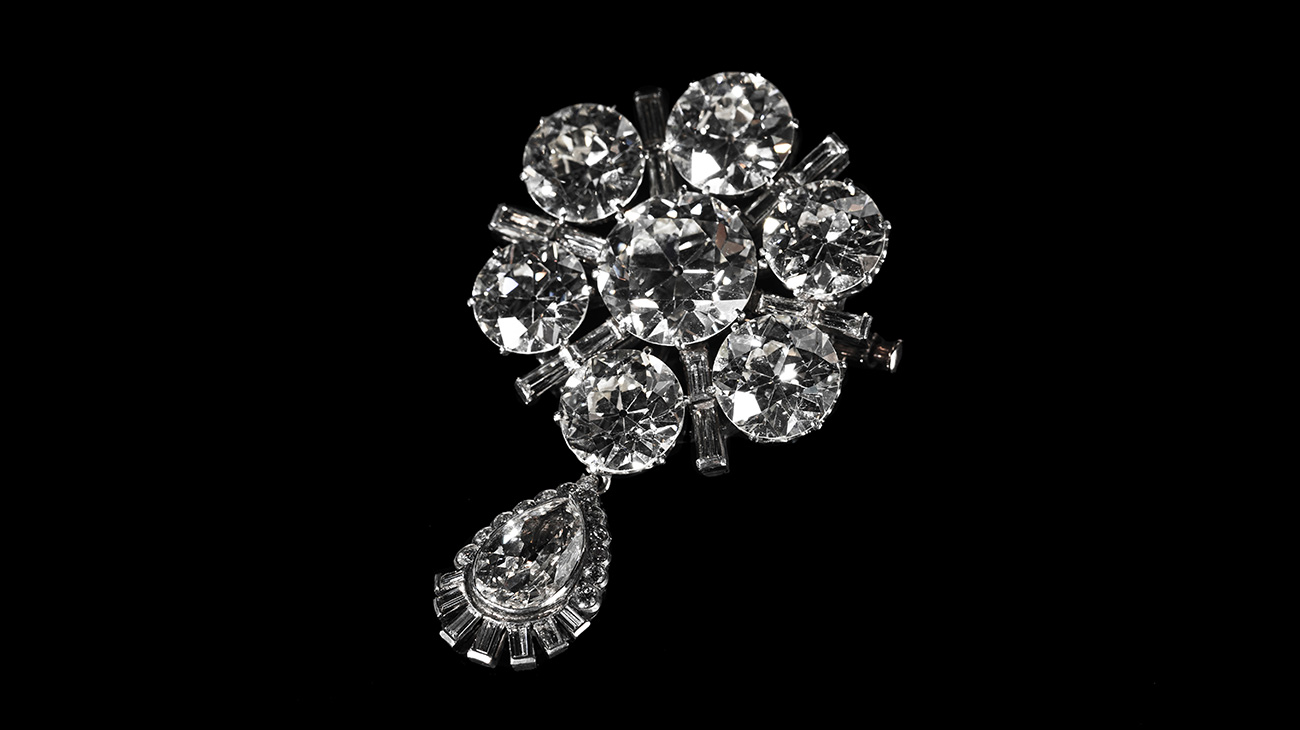 In 1877, Queen Victoria of the United Kingdom became the queen of India, and India's great monarch was not allowed to wear a crown to show his identity, which indirectly promoted the development of turban ornaments as they became a symbol of India's royal family.
The owner of this white feather and diamond Jigha was Maharaja Ranjitsinhji of Nawanagar. In 1907, he ascended the throne as the Maharajah and officially began his rule over Navanagar. This piece was also completed in 1907. With his rule and wise governance, Navanagar was modernised from the feudal era.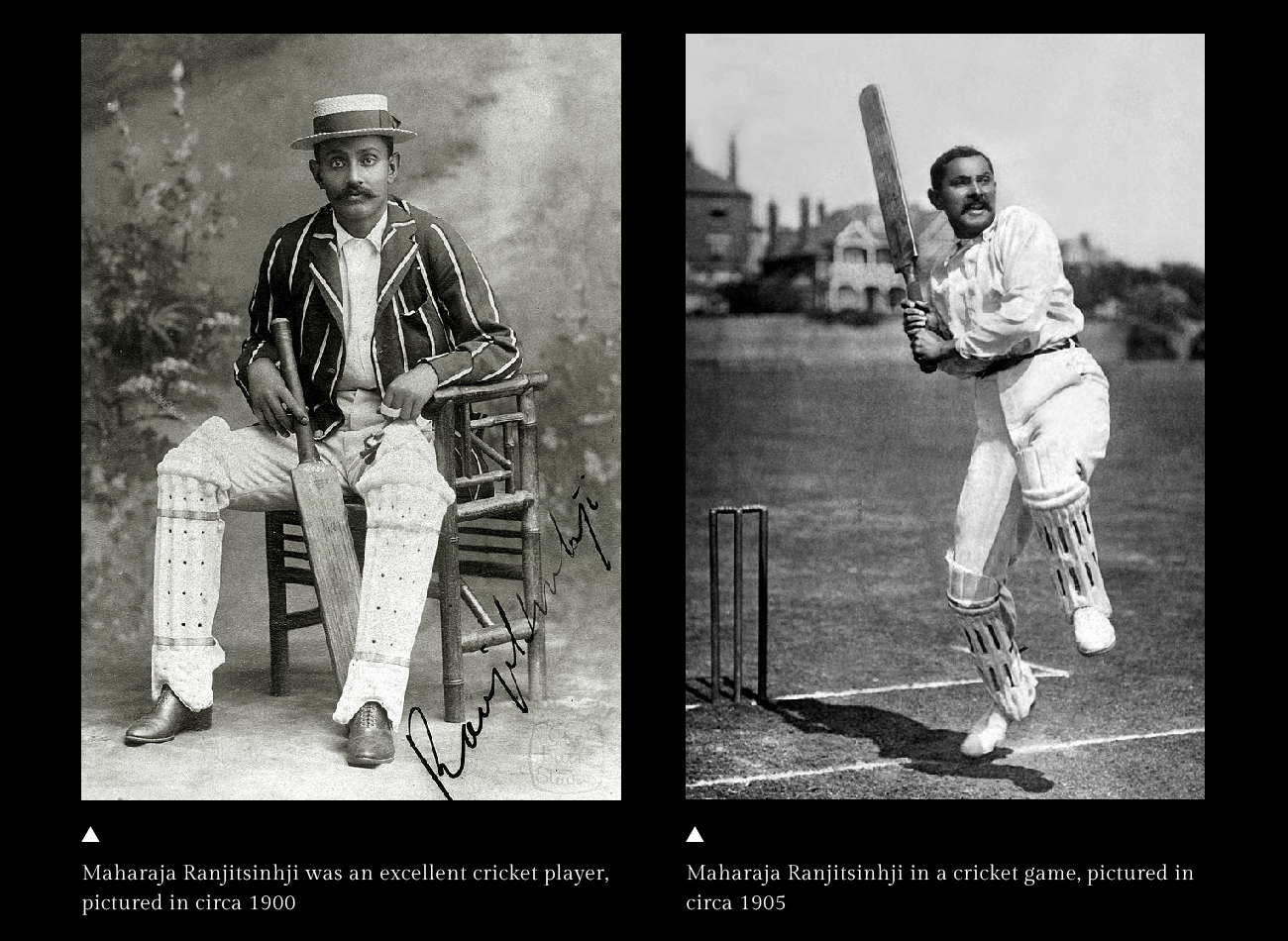 Maharaja Ranjitsinhji of Nawanagar was also an excellent cricket player and a connoisseur of precious gems and jewellery. He was a close friend of Jacques Cartier, who would ask Ranjitsinhji for his opinion before buying gemstones. In turn, Ranjitsinhji would ask Jacques to design jewellery for him.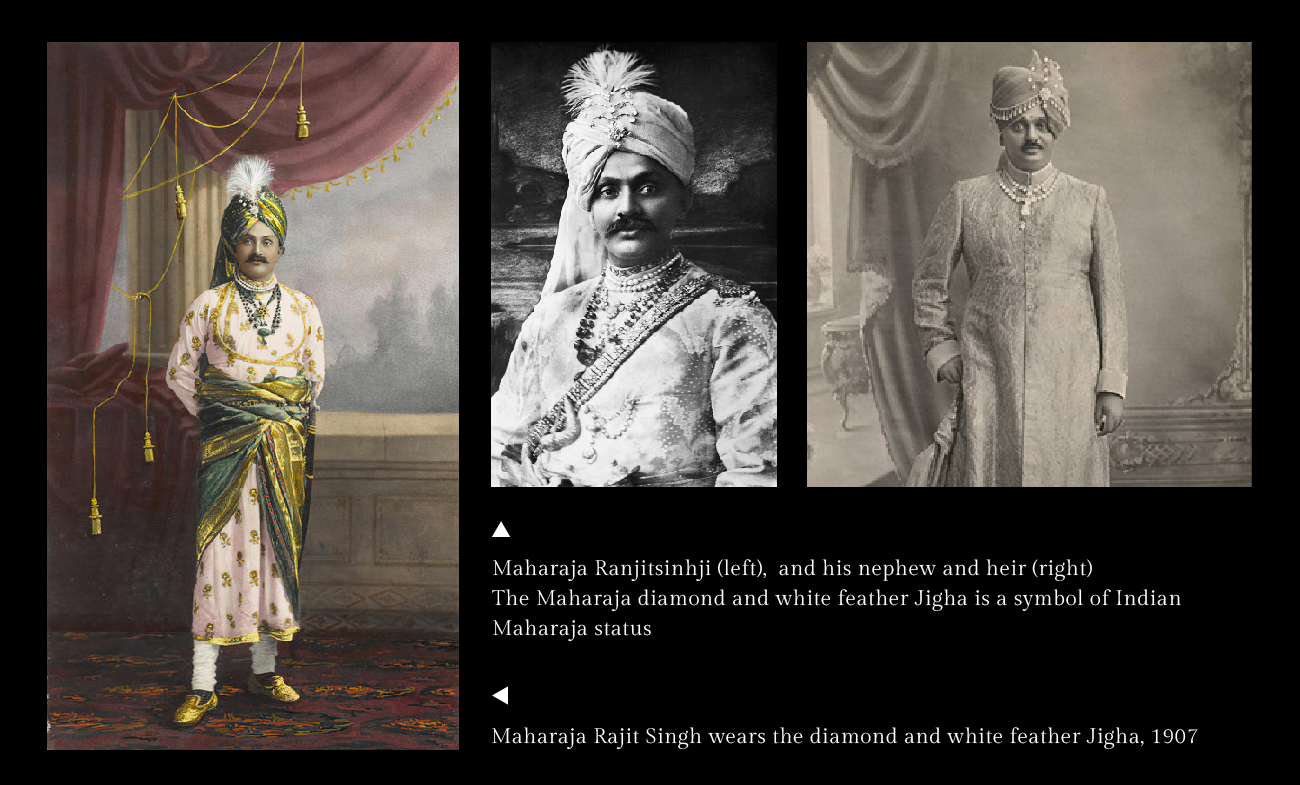 This form of turban ornament is called Jigha in India, but its design is of Western style, with the characteristics of the Belle Époque, set with old, baguette and pear-shaped diamonds, white gold; a holder on the back to place the feather. The lower part can be detached and worn as a brooch. The arrangement of the diamonds on the top was more scattered at the beginning; it was modified during the reign of Maharaja Digvijaysinhji, the nephew and heir of Maharaja Ranjitsinhji, to make it more compact.