Sacred heart pendant
19th century | France | Gold, silver, diamond, ruby
This pendant is an exquisite metalwork. The heart-shaped gold body is decorated with diamond daisies, accented by ruby flames on top, together with diamond lilies that symbolise nobility. The Latin text on the back shows that this work was made for a jubilee in the Catholic Church, which came every 50 or 100 years, when the best religious works of art would appear.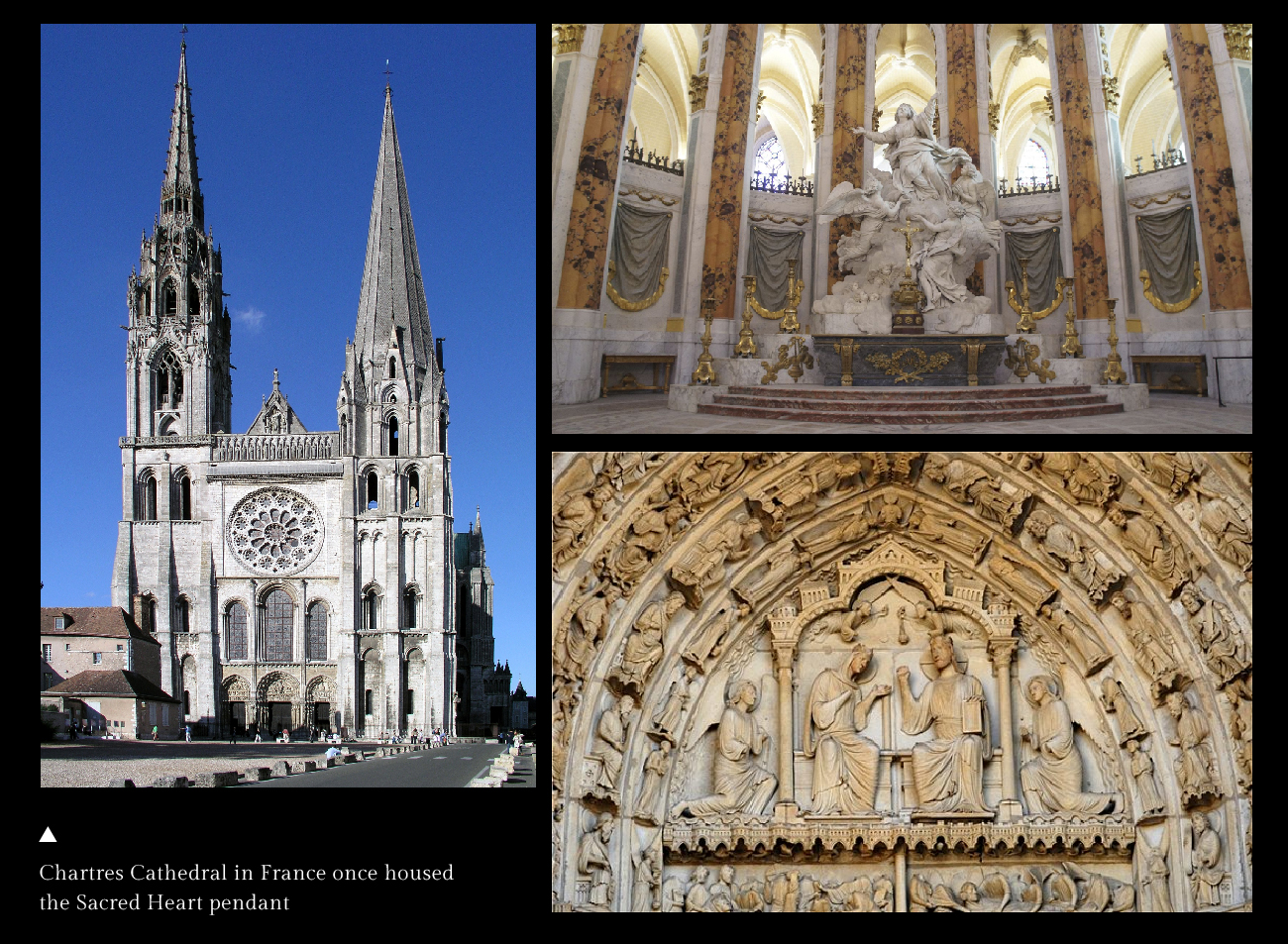 Originating from the Chartres Cathedral, the fourth largest cathedral in France, the pendant was used to preserve the religious relics of Jesus. It is an important legacy that reflects the French devotion to the Sacred Heart.
During the French Revolution, many Catholics sewed the Sacred Heart symbol on their clothes as for protection. Later, the Sacred Heart gradually became a Royalist symbol. Related to the Sacred Heart, the Basilica of the Sacred Heart of Paris was completed in 1914 and later became a major tourist attraction.