Fleur-de-lys tiara
Moritz Hübner | 1912 | Austria | Platinum, diamond
Royal tiaras have a long history, each of them carries the rise and fall of a family name. Only the most powerful families would order customised tiaras, which symbolise not only power and wealth, but also dignity and glory.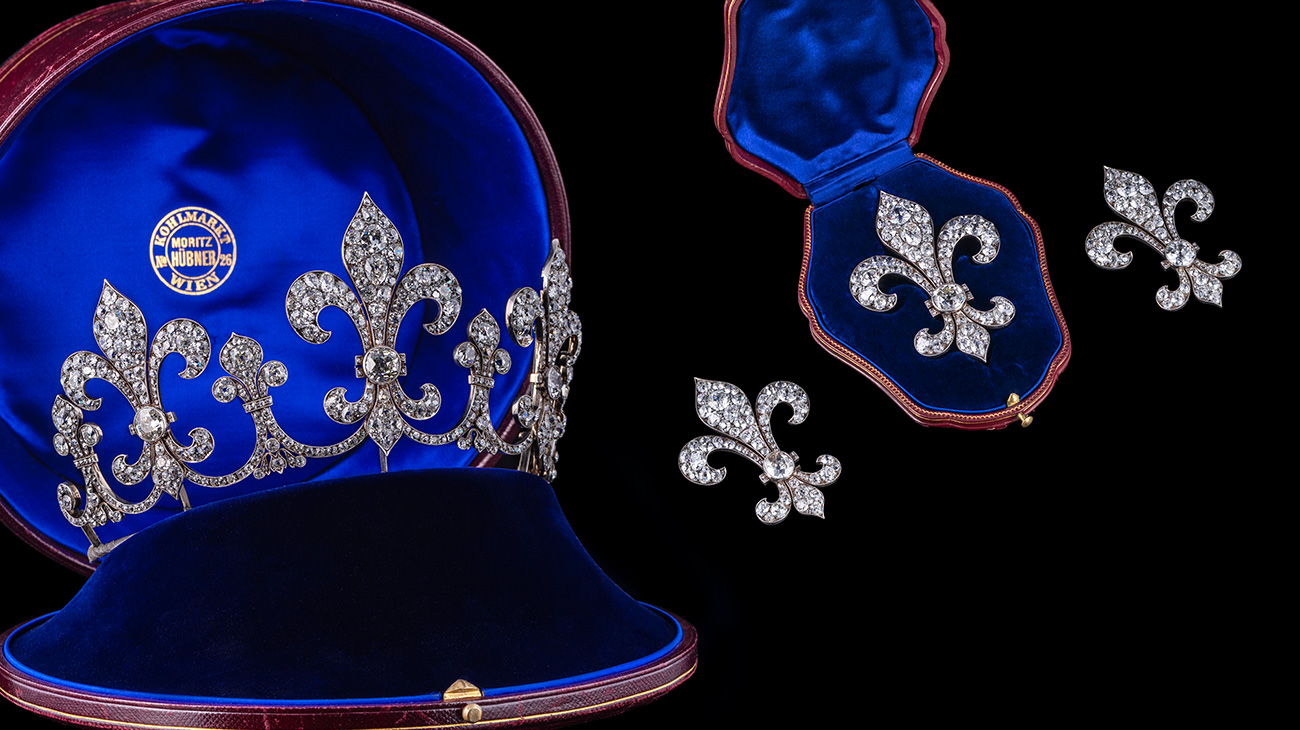 This shining tiara is mainly composed of three diamond fleur-de-lys, which can be detached and worn as brooches. This is an important totem of the House of Bourbon of France, as a symbol of power, which can be found on nearly every piece from the royal family of France. This pattern is actually a symbol extracted from Iris pallida of the Iridaceae family. Europeans used to confuse fleur-de-lys as lily, which later became a customary usage.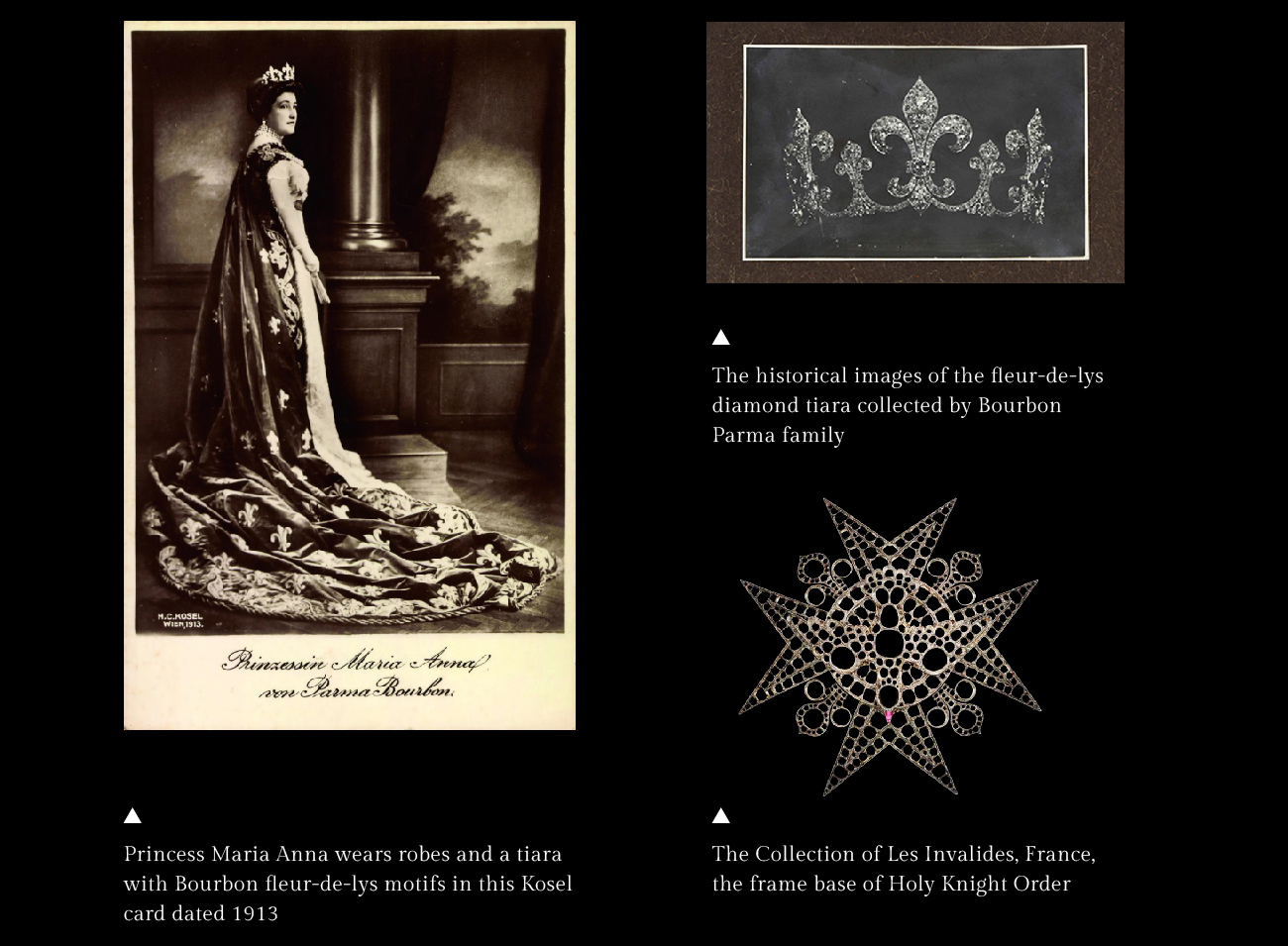 The diamonds mounted on this tiara were originally taken from the badge of the Order of the Holy Spirit of Charles X of France (1757 – 1836), who was the last monarch of the Bourbon dynasty. The predecessor of the Order of the Holy Spirit, the Order of Saint Michael, which was established by Louis XI of France in order to compete with the Order of the Golden Fleece of Burgundy. The badge of the Order of the Holy Spirit is a Maltese cross decorated with green flames, centrally depicting a dove with its head pointing downward. After the diamonds were removed from the badge, the cross has been preserved and kept in the Invalides in France.